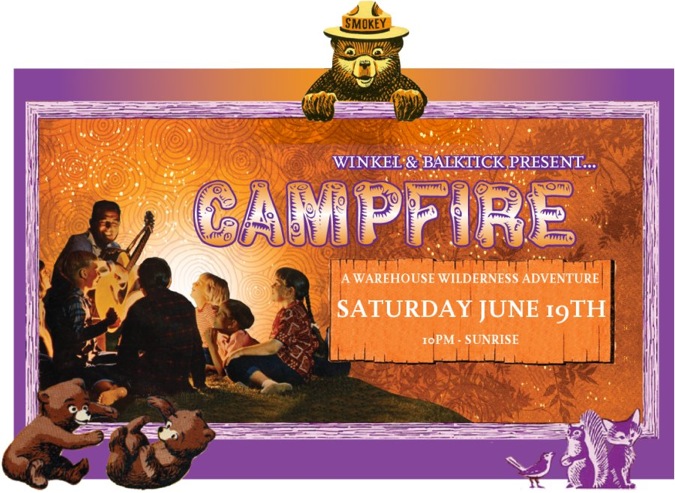 If you don't you'll hate yourself later.
The Story:
It was finally Spring and the cold of Winter was forgotten. Winkel & Balktick set out to explore more of Brooklyn's forgotten frontiers. While bathing in Upper New York Bay, a low-slung fortification along the shore caught their eye. They blazed a trail over to its edifice and were amazed by their discovery.
On Saturday, June 19th, join scoutmasters Winkel & Balktick on a warehouse wilderness campout. From 10pm till sunrise, lucky scouts will explore a hinterland of revelry and imagination. Jamboree the night away with rustic beats, illuminating art installations, cozy tents, hearty mountain provisions and the most jubilant troop this side of the East River.